USS ARIZONA Marine Remembrance At Pearl Harbor
UPDATE: We saved the Marine Corps Rememberance Memorial in Pearl Harbor From The National Park Service.
UPDATE: A couple of years ago, I was the Operations Officer for the Pearl Harbor Visitor Center, on the waterfront between the USS ARIZONA and the USS BOWFIN. The Commandant of the Marine Corps was the featured speaker at the dedication of the USS ARIZONA Marine Remembrance, 10 November 2006. The National Park Service, which administers the USS ARIZONA Memorial is renovating all of Halawa Landing, the site of the Marine Remembrance. The Regional Director of the Natl Park Service Western Region, Jon Jarvis, stated on the local TV news that the Marine Remembrance would be removed. I challenged him on that statement and convinced him that would not happen without a fight. I passed the word to (disabled CAP Marine vet) Jack Cunningham (Americans Working Together), who in turn asked his readership to email Jarvis that the entire USMC would make every effort to have him relieved of his duties if he moved that monument. I was copied on many of the emails to him from Marines, their friends and their families that it nearly fried my computer. And...it worked. In order to save his job, Jarvis backed down. The Remembrance now belongs to the USMC and has its' rightful place in direct view of the USS ARIZONA.
Now, Jack Cunningham can use our help himself, as he fights for his due process against a corrupt law firm and state officials who are protecting them.
A state Supreme Court attorney ethics Vice-Chairman Robert Correale misuses his high level government and court office to Cover-Up and block ethics violations and legal malpractice charges against his own law firm, Maynard & Truland. After eight years, the Cover-Up leads all the way up to the Governor's Office, the Attorney General's Office, the state's Supreme Court and Superior Court.
Disabled Vietnam vet, Jack Cunningham's ethic complaints start with Robert Correale's and his law firm's gross negligence, over-charging per hour, false billing, lack of communications, coming to court unprepared and open perjury to the New Jersey Supreme Court and Superior Court systems. (Evidence are Maynard & Truland's own contact, invoices, court-filed letters, court-filed documents and court-filed sworn statements, NJ Supreme Court attorney certifications, etc.)
Thanks to some dedicated, honest State Legislators, Jack Cunningham is no longer in this battle alone. Please read the below letters.
It's going to another level. It's proof that in America, the little guy can win, if he or she does not give up...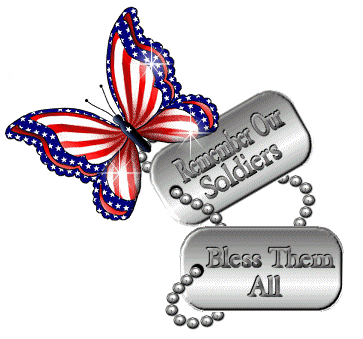 .
"The CAP is alive, US forces are better off because of your efforts nearly two generations ago, and (from the Iraqis I still talk with) the conditions in Iraq are much better today than several years ago."
LtCol P.C. Skuta, USMC
GOD BLESS AMERICA
GOD BLESS AMERICA
Please press the next three pictures for larger copies.
Three tour veteran of the Vietnam War, Sardo Sanchez (center stage) is welcomed to Crossville, Tennessee's Welcome Home to Vietnam Veterans. Sardo Sanchez was the representative of New Mexico's Governor Bill Richardson and announced to the crowd that the State of New Mexico has also named March 29 Vietnam Veterans Day.
Left to right: Sardo Sanchez, webmaster Jack Cunningham, Bob Tuke
All three Vietnam Veterans served in the Marine Corps Combined Action Program (CAP). Sardo served three tours in Vietnam and two tours in CAP.
Right, former Marine CAP Veteran (CAP 3-4-4), Johnny J. Howard of Tennessee (28 miles from Crossville). The night before this picture was taken, Johnny Howard was notified that his grandson was wounded in Iraq and was coming home.
Please press the next link to read more details about Crossville, Tennessee's Welcome Home / Vietnam Veterans Day.
http://www.ccvietnamvets.com
--------------------------------------
---------------------------------------------