Home
Support America's PTSD Vets
Former Marine Veterans advocate kills self after war tours
Disabled Vet Battles Corrupt Law Firm: Evidence Firms Contact, Invoices, Supreme Count Documents
Veteran Memorial Attacked Repeatedly By Vandals
Help Make It a Federal Crime to Attack Veterans Memorials
Decorated Vet Mocked For His PTSD
Help Save This Pearl Harbor Battle Site
Desecration of At Least SEVEN Veterans Memorials Around The United States Since May 2007
~ ** AMERICANS WORKING TOGETHER
USS ARIZONA PICTURES
HELP PRESERVE: The Pearl Harbor Battlefields
~ ** Pearl Harbor USS ARIZONA Memorial Needs Your Support
Lost Pearl Harbor 1941 Pictures
~ Why do these two U.S. Marines look drunk... ~
webmaster Jack Cunningham
~** COMBAT MARINE MOCKED FOR HIS PTSD IN STATE SUPREME COURT OFFICIAL DOCUMENTS**~
~ ** LEATHERNECK: Magazine of the Marines December 2006 PEARL HARBOR REMEMBRANCE ** ~
America's Most Decorated Soldier
Goals to Socialism/Communism in America
War experiences of a U.S. Marine
American Patriots are watching what happens...
Is it time for a realistic, pro-American Military television series
State of New Jersey gives free passes...
What's going to happen in 2010
Dems Power Is Supreme and Somewhat Superior. At Least, they think so...
That's what we do... We're Americans!!
Obama gives crotch salutes to his own country, yet he bows to foreign leaders
I am afraid (Of Today's America)
Will This New Rule Of Combat Lead To More American Deaths In Afghanistan
** the little guy can win **
USS Arizona Marine Remembrance Memorial At Pearl Harbor Needed Your Help
** My Lai Massacre **
MAP OF THE FAR EAST: Korea, China, Philippines, Japan, Vietnam, Taiwan, Indonesia,
If you had to decide who was lying...
A Great Picture From The War in Afghanistan
~~ ** MEMORIAL DAY WEEKEND IN WASHINGTON DC ** ~~
A Young Marine's Dream Job - Training Afghans As Bullets Fly
If you served on an U.S. Navy ship...
WHAT DOES COMBAT FEEL LIKE...
Those Goddamn Marines
Troubled Homecoming for America's Military Veterans
Huge Patriotic Rock in rural America
Honorably discharged vet mocked in Supreme Court documents for having PTSD
EUROPE - THY NAME IS COWARDICE (Commentary by Mathias Dapfner CEO, Axel Springer, AG)
~ WHY DO THESE TWO MARINES LOOK DRUNK... ~
90 percent say it is a conflict of interest. What do you say...? *
Troops in Vietnam: Reached a peak of 543,000 in the last year (1968) of the Johnson Administration
PTSD vets need the American Public to become advocates for them.
I reported It To The Secret Service And FBI
Do you want the border fence up to stop illegal aliens and terrorists...
Rate George Bush's presidency on a 1 to 5 scale.
MSNBC: Give President Obama a grade
Marines take care of Marines. As you may know, Marines are like that.
You heard of medical malpractice. Here's an example of Legal Malpractice
Does congress deserve a pay raise...
Most Vietnam Vets were borderline criminals or poor
Anniversary celebrates America's response to Japan's surprise attack
** IMPEACHMENT: House Speaker Nancy Pelosi Should Be Removed Using The 14th Amendment.
DISABLED MARINE GOING AGAINST POLITICAL CORRUPTION
State of emergency
Col. John Ripley, Marine, Who Halted An Enemy Two Hundred Tank, 20,000 Troop Attack, Dies
Iraq War Disabled Veteran Beaten By Police, While The Veteran IS Hand-cuffed.
** CLERIC: PAUL (McCARTNEY) IS DEAD **
Disabled Vet Battles Corrupt Law Firm: Evidence Firms Contact, Invoices, Supreme Count Documents
AMERICANS WORKING TOGETHER
CODE PINK PICTURES
Communist Goals for American Takeover, 1/10/1963 Congressional Record--Appendix, pp. A34-A35
Read the Experiences of a US Marine Living and Serving (24/7) in a Vietnamese Peasant Village
Obama and former Weather Underground honcho (Ayers) funneled money to a known terrorist sympathizer.
** Star Spangled Banner ** Please press here for the story. **
Barack Hussein Obama in upside DOWN American flag display for Democrat Convention
Even though this isn't illegal or against military regs, who the hell does this moron think he is?
Pearl Harbor Marine Air Base was hit hard on the morning of December 7th
** I am an American. **
Finding ways to help war vets experiencing traumatic stress
BACKGROUND ON THE MARINE REMEMBRANCE AT PEARL HARBOR
Vietnam Veterans Day and calling on the American people to recognize such a day. * MARCH 29 *
** What We Owe Iraq War (and Warriors) **
ILLEGAL ALIENS GIVE BACK TO AMERICA
It was built out of respect for all those serving in Vietnam.
Combat Vets Mocked And Harassed By Military Superiors For Having PTSD
Purple Heart urged for veterans with PTSD
** MEMORIAL DAY 2008 **
The American Flame: The letter is dedicated to the youth of America. Please press here for details
"I was exceptionally proud of that Marine," says Gunnery Sgt. Scott Guise.
American Flag Desecration Project - University of Maine
United States Veterans Facing 'Major Health Crisis'
William Ayers said that he regrets that he had not bombed more U.S. targets
Recall New Jersey Governor Jon Corzine. Please press here for details.
On March 11, 2008, my wife and I went to the F.B.I. office in Newark, New Jersey.
McCain doesn't care about people because he was a Navy fighter pilot who dropped bombs
A QUICK PULLOUT FROM IRAQ IS NOT THE ANSWER
Jane Fonda, the actress and ardent anti-Vietnam War advocate, endorses Barack Obama
OPEN LETTER TO VIETNAM VETERANS: Dear Hero / Dear Vietnam Veteran
** LAWYERS GONE WILD AGAINST DISABLED VETERANS **
ONCE A MARINE ALWAYS A MARINE
Disabled Vet's Identity Stolen From Lost VA Records. Garnished Disability Pay... You, a family me
What the hell is going on here?
Village MASSACRED for helping the AMERICAN MARINES who served in the area.
After 63 years, death photo of famed American news reporter surfaces
Petition making President Bush & Dick Cheney subject to arrest for crimes against the Constitution
If you spent time in Southeast Asia and are having gastrointestinal issues for no apparent reason...
WHICH PRESIDENTIAL CANDIDATE REFUSES TO SALUTE THE AMERICAN FLAG OR SAY THE PLEDGE
UNITED STATES MARINE CORPS REMEMBRANCE AT PEARL HARBOR
May 1, 2007, the United States Marine Corps National Memorial at Pearl Harbor Must Be Removed
~~ ** We are positive... ** ~~
John Kerry was one of those dishonorably dismissed from the Navy for collaborating with Viet Cong
How Swift Boat Veterans, POWs and the New Media Defeated John Kerry - To Set The Record Straight
U.S. Marine Delta 5 was overrun.
MARCH 29, 2008 VIETNAM VETERANS DAY IN CROSSVILLE, TENNESSEE
Blue Star Mothers of America
** Marine Thinking **
USMC Silent Drill Platoon - Amazing Video
Being ordered to NOT wear your uniform for "fear" of being targeted by War Protesters.
** OUR SUCCESS IN IRAQ IS TRUST **
WAR RELATED PTSD AND HEAD INJURIES
~ ** POLITICAL CARTOONS ** ~
American soldiers in Vietnam were falsely accused of being a barbarian horde, rapists, murderer
NATIONAL PARK SERVICE IS NOW IN DAMAGE CONTROL...
The National Park Service Wants To Remove The Marine Corps PEARL HARBOR Remembrance Memorial
WHITE PLAINS, NEW YORK IMPOUNDS MARINE RECRUITING CAR
Marine Reserve Captain lost his job with CIRCUIT CITY, because of his military status.
But we were elated to notice your media were definitely helping us. -General Giap, North Vietnam
MEMORANDUM TO ALL VIETNAM VETERANS
To ALL Marines, Their Families, Their Friends And Everyone, Who Appreciates Marines...
"This nation will remain the land of the free only so long as it is the home of the brave."
HOW ONE WOMAN GIVES BACK TO THE SOLDIERS AND AMERICA.
GREAT MEMORIAL VIDEO TO WORLD WAR I VETERANS
WHY THEY FIGHT: As The Homefront Sours On War, Marines Pull Together
DID YOU KNOW THIS PATRIOTIC EVENT TOOK PLACE...?
To the Shores of Tripoli by Fred Thompson
2008 will mark start of annual Vietnam Veterans Day
**~~ PROUD HONORABLE VIETNAM VETERANS ~~**
~ ** OPERATION LAYETTE ** ~
CAP ASSOCIATION FUNDRAISER
Support our Troop Rally 26 May 2007 // Message From Gathering of Eagles Chairman, Larry Bailey
Which set of pictures fits your beliefs in America?
~** MARINES IN VIETNAM - THE UNKNOWN WAR ** ~
GENERAL PACE: Taking care of our own. A class in leadership 101.
INTERNET CALL: Engage in Sustained Civil Disobedience at the Offices of Elected Representatives.
MARINE CAP TEAMS OFFERED FRIENDSHIP AND SECURITY
POLL: Do you believe the National Park Service has a right to remove a national veterans memorial
President George Bush Appointee, U.S. Attorney Denies PTSD Disabled Marine His Due Process And Disc
LIFE MAGAZINE'S ARTICLE ON THE MARINE CORPS COMBINED ACTION PROGRAM (CAP)
*Marine Battles Corrupt Law Firm Evidence Firm's Own Contact, Invoices, Supreme Count Certifications
PLAN TO SPEND MARCH 17, 2007 IN WASHINGTON DC AT THE WALL PROTECTING IT FROM ANTI-WAR
"That Flagpole" The Marine Corps' Remembrance in Pearl Harbor is referred to only as, by the NPS
*** OOOOOOOOO RRAH ***
~ ** Pearl Harbor USS ARIZONA Memorial Needs Your Support
TWICE ANTI-WAR PROTESTORS ATTACKED VIETNAM VETERANS MEMORIAL
~ AMERICAN VETERANS ~
PAGE IS UNDER CONSTRUCTION
UPDATE: We saved the Marine Corps Rememberance Memorial in Pearl Harbor From The National Park Service. More details will soon be released.
So far, our non-profit webpages have already had over 5,710,000 hits for 2007.
.
Thank you to the over eleven-thousand (11,000) visitors we had in our first, six (6) days on the internet.
As per Colonel John Bates' above email, the message got out to the National Park Service (NPS).
Thanks again,
Jack Cunningham
USMC
- The USS ARIZONA MARINE REMEMBRANCE, on Halawa Landing, Pearl Harbor, was dedicated in 2005 by Gen Michael Hagee, then Commandant of the Marine Corps, along with Col Jack Earle, the senior surviving Marine of the USS ARIZONA Marine Detachment. Then Capt Earle, had just taken command of the MarDet on 6 December 1941, only hours before that infamous attack. Gen Peter Pace, Chairman, Joint Chiefs of Staff is a strong advocate of keeping it in place. Gen James T. Conway, current Commandant of the Marine Corps made a special trip to come visit and support the Marine Remembrance just last Tuesday, 22 Feb 2007.
- This seven ton commerative flag base and display had the names of all 88 Marines that served then, of which 73 are still eternally entombed aboard the USS ARIZONA. It is very professionally done and I will supply photos on request should you desire them.
- The US Navy has amended the property lease to allow the Natl Park Service (NPS) who administers the USS ARIZONA Memorial to renovate as the old structure is sinking. A necessary project.
- The Natl Park Service, Jon Jarvis, Director Pacific Region NPS, by name, has decided that honoring the Marines is not important and will not fit into his artist concept of what the water front should look like. Jon Jarvis, incidently, has never served a day in America's military. He doesn't/couldn't understand the passion of Marines taking care of Marines.
- The NPS (Jon Jarvis presiding) held a press confrence last Friday morning at the USS ARIZONA Memorial and made some very disturbing statements. Of which, he claimed that inspite of the huge support of all Marines from the CJCS down to the young enlisted Marines for the Marine Remembrance, because the NPS will have the lease as of 1 May 2007, he wants the entire acreage turned over as an empty parking lot. He kept refering to the Marine Remembrance as "that flagpole" and obviously has no respect whatsoever for those that Marines that gave their lives for their Country that day.
- He has caused such a huge outcry, far beyond that of just the USMC, that this is about to become national news. And that is why I'm giving you first right of refusal for this story. There is a ground-swell building that will demand his immediate dismissal as he has shown he is not fit to represent the public and their desires. I've been in contact with Mary Bomar's office, director of the NPS in Washinton D.C., who says all decisions regarding the Marine Remembrance are defered to Jon Jarvis for action. It seems that by all counts, he is the one responsible.
If you are interested, I can be reached at 808-546-1942 as well as my email address.
Thanks for your time.
Semper Fidelis,
7 Arizona Memorial Way
Honolulu, Hawaii 96818
Below is a copy of the email I sent to Jon Jarvis yesterday.
----- Original Message -----
Sent: Saturday, February 24, 2007 2:03 PM
Mr. Jon

Jarvis

, Pacific Region, Director for the National Park Service (NPS)
That was very rude of you and the NPS to not invite
PHVC
to the news conference at the
USS
ARIZONA
yesterday. So, when we heard about it, we invited ourselves.
With the exception of one radio show,
PHVC
has invited NPS to every one of our interviews in order to provide a balanced view. (one show was short notice and I couldn't reach Doug) I see that such a courtesy is not
reciprocal
. I asked Doug if the two of you would join us for lunch for some face to face discussion following the press conference - obviously that offer was declined.
I find it disturbing that you, a man that is charged with representing the public, would have the gall to say that
the

USS

ARIZONA

MARINE REMEMBRANCE is not a fitting tribute to our Marines
. The Commandant of the Marine Corps and the senior surviving member of the Marine Detachment,
USS
ARIZONA
, Colonel John
Earle
,
USMC
(ret) certainly thought so when they dedicated it in November 2005. General Peter Pace, Chairman Joint Chiefs of Staff certainly thought it was important when he sent his strong letter of support. General James T. Conway, present Commandant of the Marine Corps who made a special visit to the USS ARIZONA MARINE REMEMBRANCE just four days ago to show his support and stated that it is exactly where it is suppose to be will certainly take issue with your decision to move it. Are you saying that these, the most senior of military leaders are wrong?
And
incidentally
, we made a very special effort to have a representative of the NPS come meet the Commandant personally last Tuesday. By NPS refusal to meet him does NOT SET WELL with Marines or the general public.
Your
insistence
on
referring
to the Marine Remembrance as "THAT flagpole" is a discredit to all Marines, past and present. You stated that it should be removed because it is an inadequate memorial to them. Do we take that to remark to mean that "nothing is better than something" or do you have plans to build an even larger, more impressive memorial to those Marines? If the answer is the latter, NPS won't have to pay one dime. We, the Marines support that proposal fully and are anxious to start construction immediately.
A final point I need to clarify. I've been told by others that you have never served a day of active duty in any of our military services. Correct me if I'm wrong. If that is the case, it is understandable (but not forgivable) that you have such little appreciation of our countries warriors.
Please respond and I will ensure that your comments will be passed via several
websites
that are read by the Marines you care so little for.
Semper
Fidelis
to our Country and Corps,
Is Governor Chris Christie, good political friend of Mitt Romney, delaying a call for a transparent investigation for fraud and perjury charges surrounding New Jersey Supreme Court Official Robert Correale and his powerful and influential former law firm, Maynard & Truland?

Please call Governor Chris Christie's office at 609-292-6000 and state that John "Jack" Cunningham's allegations deserve a 'honest' New Jersey State investigation.


Please pass this request for calling Governor Chris Christie to ALL your families and friends 'on and off' the internet. It's about time, New Jersey's state government faced this Cover-up.
"A man good enough to shed his blood for his country, is good enough to receive a square deal afterwards . . ."
-- Theodore Roosevelt
"The willingness with which our young people are likely to serve in any war, no matter how justified, shall be directly proportional to how they perceive veterans of early wars were treated and appreciated by our nation."
- George Washington
GOD BLESS OUR VETERANS
Help give America's PTSD vets a stronger voice.
Please join our Facebook Cause. We are nearing 7,000 members.
PTSD disabled vets should be protected under the Federal Americans with Disability Act?

UPDATE: We saved the Marine Corps Rememberance Memorial in Pearl Harbor From The National Park Service.
USS ARIZONA Marine Remembrance At Pearl Harbor
UPDATE: A couple of years ago, I was the Operations Officer for the Pearl Harbor Visitor Center, on the waterfront between the USS ARIZONA and the USS BOWFIN. The Commandant of the Marine Corps was the featured speaker at the dedication of the USS ARIZONA Marine Remembrance, 10 November 2006. The National Park Service, which administers the USS ARIZONA Memorial is renovating all of Halawa Landing, the site of the Marine Remembrance. The Regional Director of the Natl Park Service Western Region, Jon Jarvis, stated on the local TV news that the Marine Remembrance would be removed. I challenged him on that statement and convinced him that would not happen without a fight. I passed the word to (disabled Vietnam vet) Jack Cunningham (Americans Working Together), who in turn asked his readership to email Jarvis that the entire USMC would make every effort to have him relieved of his duties if he moved that monument. I was copied on many of the emails to him from Marines, their friends and their families that it nearly fried my computer. And...it worked. In order to save his job, Jarvis backed down. The Remembrance now belongs to the USMC and has its' rightful place in direct view of the USS ARIZONA.
Now, Jack Cunningham is battling again. He's fighting state corruption and needs your support again.
The below picture is worth 10,000 words...! GOD BLESS OUR MILITARY. Please press the link below the picture to see a larger copy and the story behind it.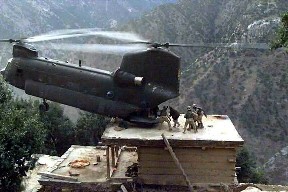 F.B.I. To Investigate Disabled PTSD Vet's (Seven Years) Of Corruption And Civil Rights Violation Charges
Against State Of New Jersey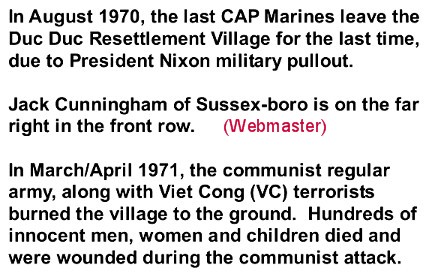 Webmaster & Disabled PTSD Vet Jack Cunningham Battles A Corrupt Law Firm And The Powerful State Officials,

Who Are Protecting Them:

The Veteran's Evidence - The Law Firm's Own Contact, Invoices, Supreme Court & Superior Court Filed Documents, Statements, Letters, Certifications, etc.
HOLLYWOOD VIETNAM WAR NEWS: Oliver Stone recruits Bruce Willis for My Lai massacre film
.
USMC
1941
Of the 88 Marines assigned to the battleship, only 15 Marines survived.
The pictures and articles about the USS ARIZONA have been taken from the book:
For an Update on this brave, Marine's story, please press the below picture.