Is Governor Chris Christie, good political friend of Mitt Romney, delaying a call for a transparent investigation for fraud and perjury charges surrounding New Jersey Supreme Court Official Robert Correale and his powerful and influential former law firm, Maynard & Truland?

Please call Governor Chris Christie's office at 609-292-6000 and state that John "Jack" Cunningham's allegations deserve a 'honest' New Jersey State investigation.


Please pass this request for calling Governor Chris Christie to ALL your families and friends 'on and off' the internet. It's about time, New Jersey's state government faced this Cover-up.
"A man good enough to shed his blood for his country, is good enough to receive a square deal afterwards . . ."
-- Theodore Roosevelt
"The willingness with which our young people are likely to serve in any war, no matter how justified, shall be directly proportional to how they perceive veterans of early wars were treated and appreciated by our nation."
- George Washington
GOD BLESS OUR VETERANS
Help give America's PTSD vets a stronger voice.
Please join our Facebook Cause. We are nearing 7,000 members.
PTSD disabled vets should be protected under the Federal Americans with Disability Act?

UPDATE: We saved the Marine Corps Rememberance Memorial in Pearl Harbor From The National Park Service.
USS ARIZONA Marine Remembrance At Pearl Harbor
UPDATE: A couple of years ago, I was the Operations Officer for the Pearl Harbor Visitor Center, on the waterfront between the USS ARIZONA and the USS BOWFIN. The Commandant of the Marine Corps was the featured speaker at the dedication of the USS ARIZONA Marine Remembrance, 10 November 2006. The National Park Service, which administers the USS ARIZONA Memorial is renovating all of Halawa Landing, the site of the Marine Remembrance. The Regional Director of the Natl Park Service Western Region, Jon Jarvis, stated on the local TV news that the Marine Remembrance would be removed. I challenged him on that statement and convinced him that would not happen without a fight. I passed the word to (disabled Vietnam vet) Jack Cunningham (Americans Working Together), who in turn asked his readership to email Jarvis that the entire USMC would make every effort to have him relieved of his duties if he moved that monument. I was copied on many of the emails to him from Marines, their friends and their families that it nearly fried my computer. And...it worked. In order to save his job, Jarvis backed down. The Remembrance now belongs to the USMC and has its' rightful place in direct view of the USS ARIZONA.
Now, Jack Cunningham is battling again. He's fighting state corruption and needs your support again.
The below picture is worth 10,000 words...! GOD BLESS OUR MILITARY. Please press the link below the picture to see a larger copy and the story behind it.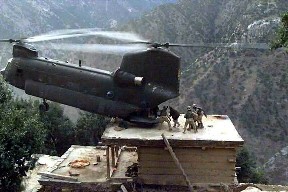 F.B.I. To Investigate Disabled PTSD Vet's (Seven Years) Of Corruption And Civil Rights Violation Charges
Against State Of New Jersey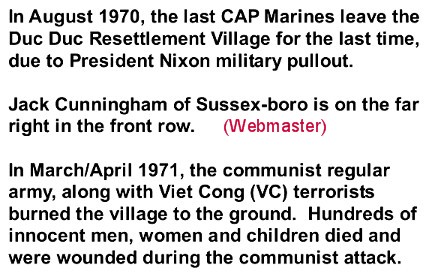 Webmaster & Disabled PTSD Vet Jack Cunningham Battles A Corrupt Law Firm And The Powerful State Officials,

Who Are Protecting Them:

The Veteran's Evidence - The Law Firm's Own Contact, Invoices, Supreme Court & Superior Court Filed Documents, Statements, Letters, Certifications, etc.
HOLLYWOOD VIETNAM WAR NEWS: Oliver Stone recruits Bruce Willis for My Lai massacre film
.
USMC
1941
Of the 88 Marines assigned to the battleship, only 15 Marines survived.
The pictures and articles about the USS ARIZONA have been taken from the book:
For an Update on this brave, Marine's story, please press the below picture.