Is Governor Chris Christie, good political friend of Mitt Romney, delaying a call for a transparent investigation for fraud and perjury charges surrounding New Jersey Supreme Court Official Robert Correale and his powerful and influential former law firm, Maynard & Truland?

Please call Governor Chris Christie's office at 609-292-6000 and state that John "Jack" Cunningham's allegations deserve a 'honest' New Jersey State investigation.

Please pass this request for calling Governor Chris Christie to ALL your families and friends 'on and off' the internet. It's about time, New Jersey's state government faced this Cover-up.
Billboard recently established on I-75 just south of Lake City, Florida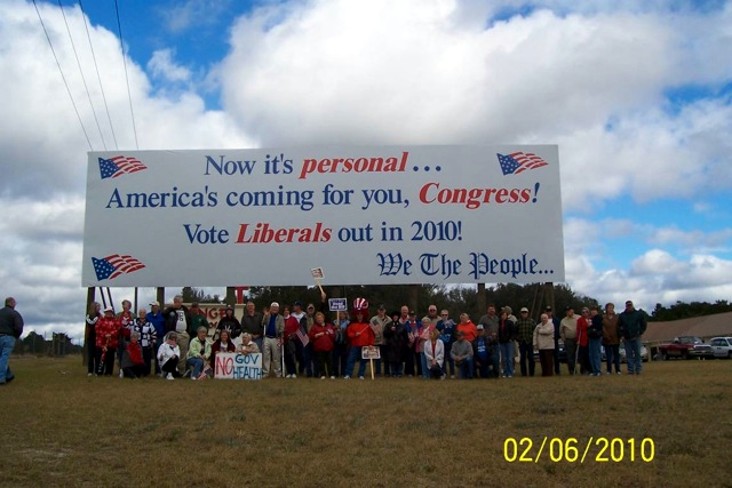 Young Voters Are Going To Pay For Barack Obama's Global Poverty Act
Obama Wants 845 BILLION DOLLARS Added to What America Already Gives The United Nations
Code Pink calls all United States Marines and all military men and women war criminals.
DO YOU AGREE WITH CODE PINK?
YouTube - Code Pink calls marines war criminals http://www.youtube.com/watch?v=AmdrkmtkCw4
CODE PINK members disrupted McCain's and Palin's acceptance speeches during the Republican Convention.
Veteran or not, you should learn these stories before you vote this November.
War Protester Spits On Iraq War Vet at Santa Barbara Demonstration
http://www.youtube.com/watch?v=Zja97pocN8U
Barack Obama is connected to a number of questionable figures, mentors and advisors. Do you want them sleeping in the Lincoln bedroom of the White House?
WHERE DOES YOUR MEMBERS OF CONGRESS STAND ON THIS ISSUE? CALL HIM OR HER AND FIND OUT...
Click here to:
Contact Your Congressman or Congresswoman http://www.house.gov/writerep/
Click here to: Contact your US Senators http://www.senate.gov/general/contact_information/senators_cfm.cfm
Please turn on your computer's speakers and press PLAY on the above audio control to hear John Kerry admit to war crimes and his condemning of thousands of other Vietnam Veterans for doing the same things.
Americans, who are friends and supporters of Hugo Chavez and his goals... Former President Jimmy Carter, Hollywood Actor Danny Glover and Peace Activist Cindy Sheehan.
In order to understand Hugo's American friends, you must get to meet Hugo's other friends. The president of Iran is Hugo's best friend.
Hugo Chavez falling in love with American Peace Activist Cindy Sheehan.
www.Americans-Working-Together.com