Home
Support America's PTSD Vets
Open Letter to Governor Chris Christie From a Marine Veteran
USMC Silent Drill Platoon - Amazing Video
"No Shame In Cryin" dedicated to America's new veterans suffering from PTSD
So, what happened in Vietnam?
USMC CAP Web Site Home Page
webmaster Jack Cunningham
Forty Years Ago Today In American History
ONCE A MARINE ALWAYS A MARINE
That's what we do... We're Americans!!
139 WWII Marines entombed on Tarawa Atoll FOUND
Video of Al Qaeda combatants gunned down by an AC-130 Gunship
American Patriots are watching what happens...
SOME EXPERIENCES OF A CAP MARINE IN THE VIETNAM WAR
Veterans and PTSD
What's going to happen in 2010
REVEILLE: For two old vets
** My Lai Massacre **
~ ** AMERICANS WORKING TOGETHER ** ~
Go Marines...
Marine CAP Units Offered Friendship And Security
Marines in Afghanistan take 'The Village' to heart
LIFE Magazine Article On CAP
THE UNKNOWN WAR OF VIETNAM
COMBINED ACTION PROGRAM (CAP)
A Great Picture From The War in Afghanistan
~~ ** MEMORIAL DAY WEEKEND IN WASHINGTON DC ** ~~
** My Lai Massacre **
Those Goddamn American Marines
90 percent say it is a conflict of interest. What do you say...? *
Troubled Homecoming for America's Military Veterans
Huge Patriotic Rock in rural America
Delta 5 was overrun.
News Article About Two CAP Marines
** OUR SUCCESS IN IRAQ IS TRUST **
Honorably discharged vet mocked in Supreme Court documents for having PTSD
War experiences of a CAP Marine
USS Arizona Marine Remembrance Memorial At Pearl Harbor Needed Your Help
Actor Val Kilmer Says That Most Vietnam Vets were borderline criminals or poor
Marines take care of Marines. As you may know, Marines are like that.
What combat feels like...
MARINES AND FRIENDS OF CHESTY
CAP Veterans Attend Crossville, Tennessee's Welcome Home To Vietnam Veterans
MAP OF THE FAR EAST (Japan, Korea, China, Vietnam, ...)
Col. John Ripley, Marine, Who Halted An Enemy Two Hundred Tank, 20,000 Troop Attack, Dies
HONORABLY DISCHARGED VETERAN MOCKED IN COURT DOCUMENTS FOR HAVING PTSD
** My Fallen Brothers **
The Power of CAP
The Marine Corps hymn by Jerry Lee Lewis. a.k.a. The Killer
Iraq War Disabled Veteran Beaten By Police, While The Veteran IS Hand-cuffed.
~ * Great American Military Non-combat Pictures * ~
** HEAR The Dear Vietnam Veteran Letter, Love America **
VIETNAM VETERANS DAY 2009: Crossville, Tennessee will be the host city for this National Event
** What Is A Vet **
Pearl Harbor Marine Air Base was hit hard on the morning of December 7th
Vietnam Veterans Day and calling on the American people to recognize such a day. * MARCH 29 *
The New York Times, a U.S. Marine and The Bronx Zoo
** What We Owe Iraq War (and Warriors) **
It was built out of respect for all those serving in Vietnam.
Troops in Vietnam: Reached a peak of 543,000 in the last year (1968) of the Johnson Administration
On March 11, 2008, my wife and I went to the F.B.I. office in Newark, New Jersey.
Parris Island, South Carolina - Marine Corps Recruit Depot
New York Times Article On CAP Concepts
OPEN LETTER TO VIETNAM VETERANS: Dear Hero / Dear Vietnam Veteran
If you spent time in Southeast Asia and are having gastrointestinal issues for no apparent reason...
Classic CounterInsurgency Principles Improves Local Security
Disabled Vet's Identity Stolen From Lost VA Records. Garnished Disability Pay... You, a family me
What the hell is going on here?
March 29, 2008 will mark start of annual Vietnam Veterans Day
saw the terrorists trying to seize control of the villages.
Marine CAP Units Offered Friendship And Security To The People
WHY DO THESE TWO CAP MARINES LOOK DRUNK?
TERRORISTS TURN 2,000 HOME CAP VILLAGE INTO AN ASHTRAY
Unknown Massacre In Vietnam
** I am an American. **
UNDER CONSTRUCTION
Scott Gartner is a professor of political science at the University of California, Davis, where he teaches U.S. national security. He is author of the book "Strategic Assessment in War."

-----Original Message-----
From: Skuta, Philip C LtCol JCS J5/SPD
To: WEB MASTER * USMC CAP Web Site Home Page
USMC CAP Web Site Home Page http://www.capmarine.com/
Subject: The Changing Face of U.S. Forces


Tim,

I don't know if you are aware of some of the very positive articles starting to emerge about CAPs in Iraq. I coped one such piece below.

It seems like light years ago when I wrote you about our CAP efforts within the 1st Marine Division in 2004. This article sheds light on how much more of the US forces country-wide in Iraq have adjusted tactics towards CAP-like actvities. I am still dizzy at how long it has collectively taken senior US commanders to realize the effects which can be achieved through the CAP approach.

We will never forget the hard lessons of war your generation passed to those of us that now defend freedom. The CAP is alive, US forces are better off because of your efforts nearly two generations ago, and (from the Iraqis I still talk with) the conditions in Iraq are much better today than several years ago.

You, sir, have much to be proud of.

Semper fidelis,
Phil Skuta

LtCol P.C. Skuta, USMC
Joint Staff/J5/War on Terrorism


The changing face of U.S. forces

Taking their cue from the Marines in Vietnam, troops use a new strategy to fight Iraq insurgency

BY SCOTT GARTNER | Scott Gartner is a professor of political science at the University of California, Davis, where he teaches U.S. national security. He is author of the book "Strategic Assessment in War."

November 28, 2007

Although 2007 represents the most deadly year so far for the United States in Iraq, recent military statistics and news reports suggest a decrease in the violence and lethality of the conflict.

Car bombs, suicide bombings and body counts are said to have dropped considerably, while in much of Baghdad residents are moving freely for the first time in two years.

These improvements reflect a variety of factors, such as reduced support for insurgents from Syria and Iran and decreased fighting by a number of Sunni and Shia militias. Another reason, largely unnoticed, is changes in strategy and operations by the U.S. military that reflect learning from previous Iraq and Vietnam failures.

American forces began the occupation focusing on big units in huge bases conducting large-scale operations. The problem was that the enemy rapidly adapted with smaller, cell-size units that the large U.S. units couldn't match in speed and flexibility. As happened during the Vietnam War, the military reacted too slowly to the enemy's shifts, with similarly disastrous results.

But in recent months, U.S. commanders have fundamentally changed the way they employ forces, with innovative and well-thought-out counterinsurgency ideas. U.S. troops are broken into smaller units in more dispersed bases where troops conduct themselves more like police than soldiers.

With a walking-the-beat model, U.S. troops are closer to the Iraqi people, more likely to gather critical intelligence and can be seen by the Iraqi people as a force for stability. The new policy of polite military operations (which might seem like an oxymoron) offers an effective way of gaining Iraqis' trust and support.

This approach draws from a strategy used by the Marines in Vietnam, where it was called a Combined Action Platoon. Small numbers of Marines lived in villages throughout the countryside, working with residents in a combination of social-service and defense-consultant roles, to improve security and living conditions. Were the village attacked, the Marine team could hold off the attackers while calling for air, artillery and troop support. The goal was to deter attacks by making them more costly.

In Vietnam, the program was terminated because by the Army's measure of success - the enemy body count - it was a failure. Since the goal was to deter enemy attacks, of course villages in the program experienced significantly less combat, leading to low numbers of enemy dead.

The Marines chose to evaluate success instead through indicators such as rice growing. Planting rice seed required a significant investment of a village's capital. Villagers would make this investment only if they thought they would be around to harvest their investment. Rice planted thus represented South Vietnamese perceptions of future stability.

The end of the program led to a deep rift between the Marine Corps and Army, which further impeded U.S. efforts in Vietnam. For Iraq, by contrast, the new operational doctrine was jointly developed by the two services and is called "The U.S. Army/Marine Corps Counterinsurgency Field Manual" (published in paperback). It has been touted in appearances (on of all places, the "Daily Show") by Army Lt. Col. John Nagl, who wrote an influential book about Vietnam and Malaya (now part of Malaysia).

In judging the success of the operation, we can take two important lessons from the Vietnam experience. First, unlike larger, mobile units that can project power over a wide area, Combined Action Platoons can protect only those neighborhoods and villagers where they are deployed.

Given the small number of U.S. troops (less than a third of what past counterinsurgency successes suggest are necessary), the United States must also get Iraqi and allied military units to buy into the doctrine.

Second, in looking at the extensive array of statistics and benchmarks, one wonders what is the "rice-growing" indicator of performance for Iraq? U.S. troops should be measuring success through local perceptions of rising safety and stability. For example, children are sent to school only when their parents think conditions are sufficiently safe. Thus, school attendance would be a good measure of perceptions of security by the Iraqi public and effectiveness of the new doctrine.

Strategic assessment in war - the ability to learn, admit failure and adopt new approaches - is one of the most challenging and important tasks for any military. That the Army and Marine Corps are working together to develop innovative operations is a hopeful sign about the U.S. military's prospects, even as it still remains unclear whether any gain in security in Iraq will foster the political and institutional development needed for a long-term favorable outcome.

Scott Gartner is a professor of political science at the University of California, Davis, where he teaches U.S. national security. He is author of the book "Strategic Assessment in War."
USMC CAP Web Site Home Page http://www.capmarine.com/
---------------------------------
USS ARIZONA Marine Remembrance At Pearl Harbor
UPDATE: We saved the Marine Corps Rememberance Memorial in Pearl Harbor From The National Park Service.
From: Colonel John R. Bates USMC (ret)
UPDATE: A couple of years ago, I was the Operations Officer for the Pearl Harbor Visitor Center, on the waterfront between the USS ARIZONA and the USS BOWFIN. The Commandant of the Marine Corps was the featured speaker at the dedication of the USS ARIZONA Marine Remembrance, 10 November 2006. The National Park Service, which administers the USS ARIZONA Memorial is renovating all of Halawa Landing, the site of the Marine Remembrance. The Regional Director of the Natl Park Service Western Region, Jon Jarvis, stated on the local TV news that the Marine Remembrance would be removed. I challenged him on that statement and convinced him that would not happen without a fight. I passed the word to (disabled CAP Marine vet) Jack Cunningham (Americans Working Together), who in turn asked his readership to email Jarvis that the entire USMC would make every effort to have him relieved of his duties if he moved that monument. I was copied on many of the emails to him from Marines, their friends and their families that it nearly fried my computer. And...it worked. In order to save his job, Jarvis backed down. The Remembrance now belongs to the USMC and has its' rightful place in direct view of the USS ARIZONA.
Now, Jack Cunningham can use our help himself, as he fights for his due process against a corrupt law firm and state officials who are protecting them.
A state Supreme Court attorney ethics Vice-Chairman Robert Correale misuses his high level government and court office to Cover-Up and block ethics violations and legal malpractice charges against his own law firm, Maynard & Truland. After eight years, the Cover-Up leads all the way up to the Governor's Office, the Attorney General's Office, the state's Supreme Court and Superior Court.
Disabled Vietnam vet, Jack Cunningham's ethic complaints start with Robert Correale's and his law firm's gross negligence, over-charging per hour, false billing, lack of communications, coming to court unprepared and open perjury to the New Jersey Supreme Court and Superior Court systems. (Evidence are Maynard & Truland's own contact, invoices, court-filed letters, court-filed documents and court-filed sworn statements, NJ Supreme Court attorney certifications, etc.)
Thanks to some dedicated, honest State Legislators, Jack Cunningham is no longer in this battle alone. Please read the below letters.
It's going to another level. It's proof that in America, the little guy can win, if he or she does not give up...
USMC CAP Web Site Home Page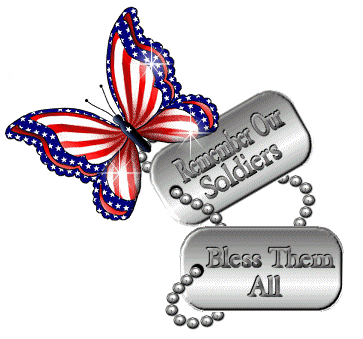 .
"The CAP is alive, US forces are better off because of your efforts nearly two generations ago, and (from the Iraqis I still talk with) the conditions in Iraq are much better today than several years ago."
LtCol P.C. Skuta, USMC
GOD BLESS AMERICA
GOD BLESS AMERICA
CAP Badge
Email: Webmaster
Please press the next three pictures for larger copies.
Three tour veteran of the Vietnam War, Sardo Sanchez (center stage) is welcomed to Crossville, Tennessee's Welcome Home to Vietnam Veterans. Sardo Sanchez was the representative of New Mexico's Governor Bill Richardson and announced to the crowd that the State of New Mexico has also named March 29 Vietnam Veterans Day.
Left to right: Sardo Sanchez, webmaster Jack Cunningham, Bob Tuke
All three Vietnam Veterans served in the Marine Corps Combined Action Program (CAP). Sardo served three tours in Vietnam and two tours in CAP.
Bob Tuke is a candidate for the United States Senate from the State of Tennessee. Please press HERE to link to Bob's website.
Right, former Marine CAP Veteran (CAP 3-4-4), Johnny J. Howard of Tennessee (28 miles from Crossville). The night before this picture was taken, Johnny Howard was notified that his grandson was wounded in Iraq and was coming home.
Please press the next link to read more details about Crossville, Tennessee's Welcome Home / Vietnam Veterans Day. http://www.ccvietnamvets.com
--------------------------------------
---------------------------------------------
AN UNKNOWN MASSACRE IN VIETNAM. Please Press HERE For Details.
TERRORISTS TURN 2,000 HOME CAP VILLAGE INTO AN ASHTRAY
WHY DO THESE TWO CAP MARINES LOOK DRUNK?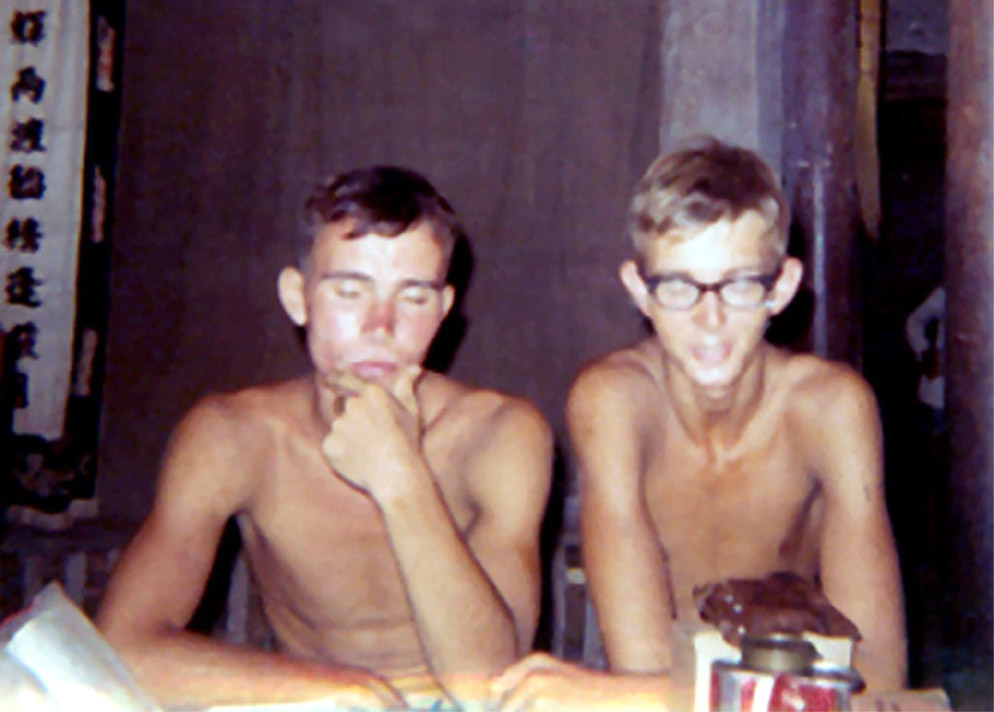 ~ ** AMERICANS WORKING TOGETHER ** ~
USMC CAP Web Site Home Page