Home
Support America's PTSD Vets
Open Letter to Governor Chris Christie From a Marine Veteran
USMC Silent Drill Platoon - Amazing Video
"No Shame In Cryin" dedicated to America's new veterans suffering from PTSD
So, what happened in Vietnam?
USMC CAP Web Site Home Page
webmaster Jack Cunningham
Forty Years Ago Today In American History
ONCE A MARINE ALWAYS A MARINE
That's what we do... We're Americans!!
139 WWII Marines entombed on Tarawa Atoll FOUND
Video of Al Qaeda combatants gunned down by an AC-130 Gunship
American Patriots are watching what happens...
SOME EXPERIENCES OF A CAP MARINE IN THE VIETNAM WAR
Veterans and PTSD
What's going to happen in 2010
REVEILLE: For two old vets
** My Lai Massacre **
~ ** AMERICANS WORKING TOGETHER ** ~
Go Marines...
Marine CAP Units Offered Friendship And Security
Marines in Afghanistan take 'The Village' to heart
LIFE Magazine Article On CAP
THE UNKNOWN WAR OF VIETNAM
COMBINED ACTION PROGRAM (CAP)
A Great Picture From The War in Afghanistan
~~ ** MEMORIAL DAY WEEKEND IN WASHINGTON DC ** ~~
** My Lai Massacre **
Those Goddamn American Marines
90 percent say it is a conflict of interest. What do you say...? *
Troubled Homecoming for America's Military Veterans
Huge Patriotic Rock in rural America
Delta 5 was overrun.
News Article About Two CAP Marines
** OUR SUCCESS IN IRAQ IS TRUST **
Honorably discharged vet mocked in Supreme Court documents for having PTSD
War experiences of a CAP Marine
USS Arizona Marine Remembrance Memorial At Pearl Harbor Needed Your Help
Actor Val Kilmer Says That Most Vietnam Vets were borderline criminals or poor
Marines take care of Marines. As you may know, Marines are like that.
What combat feels like...
MARINES AND FRIENDS OF CHESTY
CAP Veterans Attend Crossville, Tennessee's Welcome Home To Vietnam Veterans
MAP OF THE FAR EAST (Japan, Korea, China, Vietnam, ...)
Col. John Ripley, Marine, Who Halted An Enemy Two Hundred Tank, 20,000 Troop Attack, Dies
HONORABLY DISCHARGED VETERAN MOCKED IN COURT DOCUMENTS FOR HAVING PTSD
** My Fallen Brothers **
The Power of CAP
The Marine Corps hymn by Jerry Lee Lewis. a.k.a. The Killer
Iraq War Disabled Veteran Beaten By Police, While The Veteran IS Hand-cuffed.
~ * Great American Military Non-combat Pictures * ~
** HEAR The Dear Vietnam Veteran Letter, Love America **
VIETNAM VETERANS DAY 2009: Crossville, Tennessee will be the host city for this National Event
** What Is A Vet **
Pearl Harbor Marine Air Base was hit hard on the morning of December 7th
Vietnam Veterans Day and calling on the American people to recognize such a day. * MARCH 29 *
The New York Times, a U.S. Marine and The Bronx Zoo
** What We Owe Iraq War (and Warriors) **
It was built out of respect for all those serving in Vietnam.
Troops in Vietnam: Reached a peak of 543,000 in the last year (1968) of the Johnson Administration
On March 11, 2008, my wife and I went to the F.B.I. office in Newark, New Jersey.
Parris Island, South Carolina - Marine Corps Recruit Depot
New York Times Article On CAP Concepts
OPEN LETTER TO VIETNAM VETERANS: Dear Hero / Dear Vietnam Veteran
If you spent time in Southeast Asia and are having gastrointestinal issues for no apparent reason...
Classic CounterInsurgency Principles Improves Local Security
Disabled Vet's Identity Stolen From Lost VA Records. Garnished Disability Pay... You, a family me
What the hell is going on here?
March 29, 2008 will mark start of annual Vietnam Veterans Day
saw the terrorists trying to seize control of the villages.
Marine CAP Units Offered Friendship And Security To The People
WHY DO THESE TWO CAP MARINES LOOK DRUNK?
TERRORISTS TURN 2,000 HOME CAP VILLAGE INTO AN ASHTRAY
Unknown Massacre In Vietnam
** I am an American. **
UNDER CONSTRUCTION
Subject: Fw: AC130 gunrun

AC130 gunrun


One of the better clips of an AC-130 Gunship IR footage. This one is fantastic....stop it and count prostrate bodies on ground!


YouTube Video
http://www.youtube.com:80/watch?v=iQhjaCgAS80&feature=related

This is a 10-minute video of an AC-130 Spooky gun ship flying a support mission against Al-Qaeda in Iraq. What you see is the infrared viewing screen of a 20mm cannon fire Gatling gun. Because of their accents the ground troops they are supporting appear to be British or Australian.
They came under fire during an ambush from a huge number of Al-Qaeda militants in a small town in very crowded quarters. The AC-130 gunship is standing off a considerable distance and is presumably unseen by the enemy as they are picked off one by on! ! e and two by two. The enemy must be carrying with them grenade launchers, grenades or other explosives because very often when they are hit by the 20mm canon fire there is an explosion. Each time a vehicle is hit the cannon fire causes the gasoline tank to explode. U.S. military spotters on the ground and on the aircraft help direct the AC-130 Gatling gun fire at the enemy combatants. Each time the gunner taps the gun trigger it looks like about six rounds are fired and he doesn't stop firing for the entire 10 minutes. Towards the end of the video you see two U.S. helicopters move into the LZ to evacuate the friendly forces. At different times you can hear the friendlies shout out.... "danger close" ...which means the 20mm canon fire is within a few meters of their own positions on the ground.

As I watched this video I thought to myself, if we had had this weapon and the IR optics during the Vietnam war we could have wrapped it all up ! ! in a single week-end. This is the kind of military might that wins wars and wins them fast. It was a long time in coming. As you look at the video and realize that the aircraft is at least a mile away and the aircraft is moving in orbit all the time and yet the gunner can hit a man on the ground with usually the first or second shot, it becomes amazing technology. The entire gun platform and IR optics are dynamically stabilized as though they were sitting still on a firm mount. This allows them to fire highly accurate 20mm rounds only a meter away from a church and yet still kill the Al Qaeda combatants in this video.

--
Bullet 774F DaNang AB 67
USS ARIZONA Marine Remembrance At Pearl Harbor
UPDATE: We saved the Marine Corps Rememberance Memorial in Pearl Harbor From The National Park Service.
From: Colonel John R. Bates USMC (ret)
UPDATE: A couple of years ago, I was the Operations Officer for the Pearl Harbor Visitor Center, on the waterfront between the USS ARIZONA and the USS BOWFIN. The Commandant of the Marine Corps was the featured speaker at the dedication of the USS ARIZONA Marine Remembrance, 10 November 2006. The National Park Service, which administers the USS ARIZONA Memorial is renovating all of Halawa Landing, the site of the Marine Remembrance. The Regional Director of the Natl Park Service Western Region, Jon Jarvis, stated on the local TV news that the Marine Remembrance would be removed. I challenged him on that statement and convinced him that would not happen without a fight. I passed the word to (disabled CAP Marine vet) Jack Cunningham (Americans Working Together), who in turn asked his readership to email Jarvis that the entire USMC would make every effort to have him relieved of his duties if he moved that monument. I was copied on many of the emails to him from Marines, their friends and their families that it nearly fried my computer. And...it worked. In order to save his job, Jarvis backed down. The Remembrance now belongs to the USMC and has its' rightful place in direct view of the USS ARIZONA.
Now, Jack Cunningham can use our help himself, as he fights for his due process against a corrupt law firm and state officials who are protecting them.
A state Supreme Court attorney ethics Vice-Chairman Robert Correale misuses his high level government and court office to Cover-Up and block ethics violations and legal malpractice charges against his own law firm, Maynard & Truland. After eight years, the Cover-Up leads all the way up to the Governor's Office, the Attorney General's Office, the state's Supreme Court and Superior Court.
Disabled Vietnam vet, Jack Cunningham's ethic complaints start with Robert Correale's and his law firm's gross negligence, over-charging per hour, false billing, lack of communications, coming to court unprepared and open perjury to the New Jersey Supreme Court and Superior Court systems. (Evidence are Maynard & Truland's own contact, invoices, court-filed letters, court-filed documents and court-filed sworn statements, NJ Supreme Court attorney certifications, etc.)
Thanks to some dedicated, honest State Legislators, Jack Cunningham is no longer in this battle alone. Please read the below letters.
It's going to another level. It's proof that in America, the little guy can win, if he or she does not give up...
USMC CAP Web Site Home Page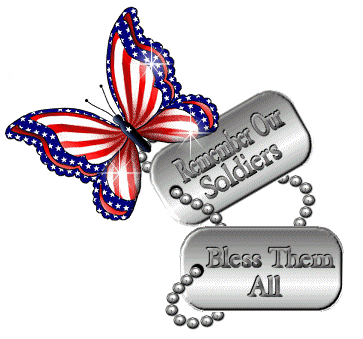 .
"The CAP is alive, US forces are better off because of your efforts nearly two generations ago, and (from the Iraqis I still talk with) the conditions in Iraq are much better today than several years ago."
LtCol P.C. Skuta, USMC
GOD BLESS AMERICA
GOD BLESS AMERICA
CAP Badge
Email: Webmaster
Please press the next three pictures for larger copies.
Three tour veteran of the Vietnam War, Sardo Sanchez (center stage) is welcomed to Crossville, Tennessee's Welcome Home to Vietnam Veterans. Sardo Sanchez was the representative of New Mexico's Governor Bill Richardson and announced to the crowd that the State of New Mexico has also named March 29 Vietnam Veterans Day.
Left to right: Sardo Sanchez, webmaster Jack Cunningham, Bob Tuke
All three Vietnam Veterans served in the Marine Corps Combined Action Program (CAP). Sardo served three tours in Vietnam and two tours in CAP.
Bob Tuke is a candidate for the United States Senate from the State of Tennessee. Please press HERE to link to Bob's website.
Right, former Marine CAP Veteran (CAP 3-4-4), Johnny J. Howard of Tennessee (28 miles from Crossville). The night before this picture was taken, Johnny Howard was notified that his grandson was wounded in Iraq and was coming home.
Please press the next link to read more details about Crossville, Tennessee's Welcome Home / Vietnam Veterans Day. http://www.ccvietnamvets.com
--------------------------------------
---------------------------------------------
AN UNKNOWN MASSACRE IN VIETNAM. Please Press HERE For Details.
TERRORISTS TURN 2,000 HOME CAP VILLAGE INTO AN ASHTRAY
WHY DO THESE TWO CAP MARINES LOOK DRUNK?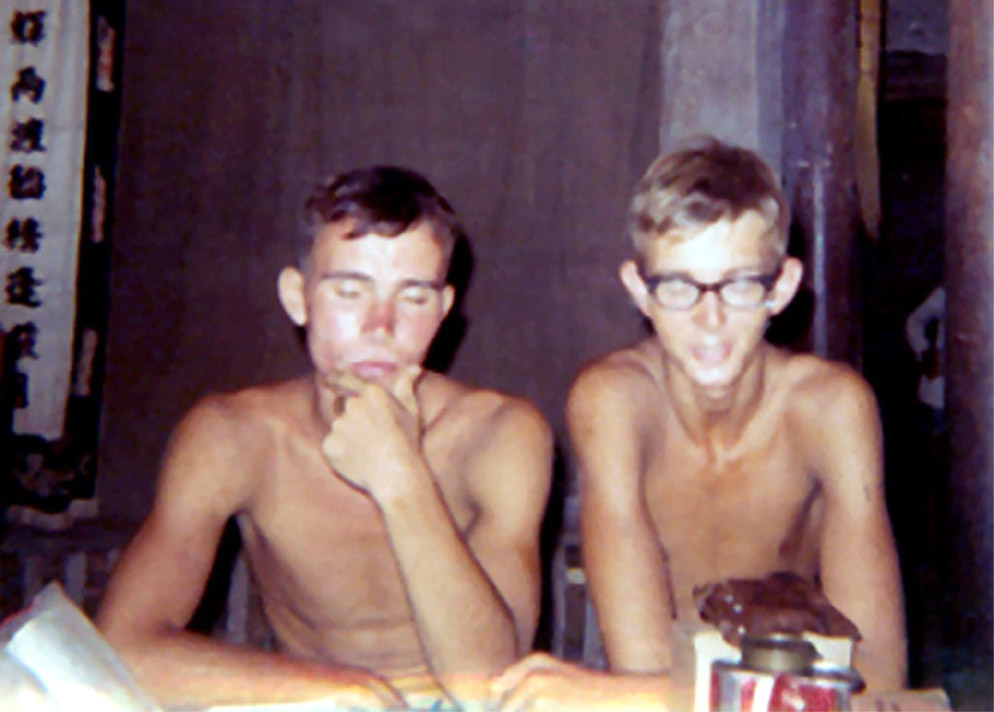 ~ ** AMERICANS WORKING TOGETHER ** ~
USMC CAP Web Site Home Page